Why You Should Choose a Full-Service Supplier.
December 30, 2020
Josh Kirschbaum, WWP Beauty, CEO, sits down with Beauty Packaging to discuss why turnkey is still important and more relevant than ever before.
With innovation-forward formulations and packaging technologies, turnkey service providers enable brands to cost-effectively maximize convenience and speed to market. While turnkey manufacturing and packaging have always occupied an important place in the beauty and personal care landscape, the Covid-19 pandemic has shined an even brighter light on the benefits of one provider overseeing the creation of a product or line, from ideation through to formulation and packaging.
Beauty Packaging: The concept of "turnkey" can be an asset to both emerging Indie and established global brands. It can also mean different things to different brands, depending on the breadth of service they need performed. How does your company approach turnkey?

Josh Kirschbaum: At WWP Beauty, we allow customers to leverage and integrate our full-service capabilities into their businesses creating holistic partnerships with prompt and transparent communication and collaboration. "The benefit is the convenience of one beauty partner.
Beauty Packaging: Turnkey service providers have observed a number of trends impacting their business and the industry at large. Another interesting adaptation to the world of beauty amidst COVID has been a bump in demand for skin care and wellness products. What trends has your company seen?
Josh Kirschbaum: The eyes are taking on a larger appeal with beauty consumers now wearing masks in their daily activities. Moving forward, we predict most customers will continue to focus on skin care and wellness due to the ongoing trend of taking care of oneself at home, as well as masks continuing to be worn. With the environment changing daily, there's been an increase in e-commerce shopping, making turnkey's capacity for speed to market an asset for brands. Many brands are having to shift their product offerings to include a PPE product or a skin care product and choosing turnkey for these types of products makes it easier for them to navigate the new space for their brand.

Beauty Packaging: What is your company's latest innovation from the turnkey side of your business?
Josh Kirschbaum: Adding to our repertoire in color, skin care, personal care, hair care, accessories, fragrance and PPE for beauty, in 2020 we launched our Intentional Beauty Collection, a range of products that includes color, complexion, skin, body, self-care and PPE items. The collection was intentionally designed and developed to uplift, protect, and bring balance and bears an emphasis on natural beauty and an overall focus on wellness.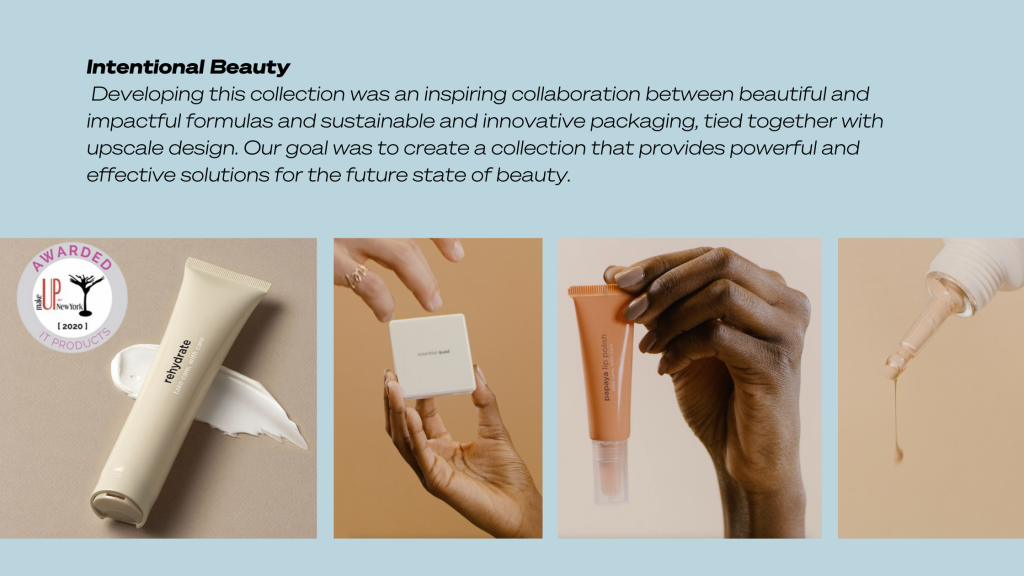 Read the full article here: Turnkey's Benefits Shine, Especially During Covid – Beauty Packaging
---