WWP Beauty Launches their Intentional Beauty Collection featuring Award-Winning Packaging.
December 30, 2020
"Developing this collection was a gorgeous collaboration between beautiful and impactful formulas and sustainable and innovative packaging, tied together with upscale design. Our goal was to create a collection that provides powerful and effective solutions for the future state of beauty,"

Shandon McGee, Innovation Committee Co-Chair.
WWP Beauty launched their first virtual collection, Intentional Beauty. This collection was purposefully and intentionally designed and developed to help consumers navigate stress, anxiety, and a rapidly changing beauty landscape. The product packaging features motivational and positive quotes that are meant to uplift while the formulations are focused on their ability to protect and bring balance. The collection features color, skin, body and personal care products that are each packed with skin-loving ingredients and benefits.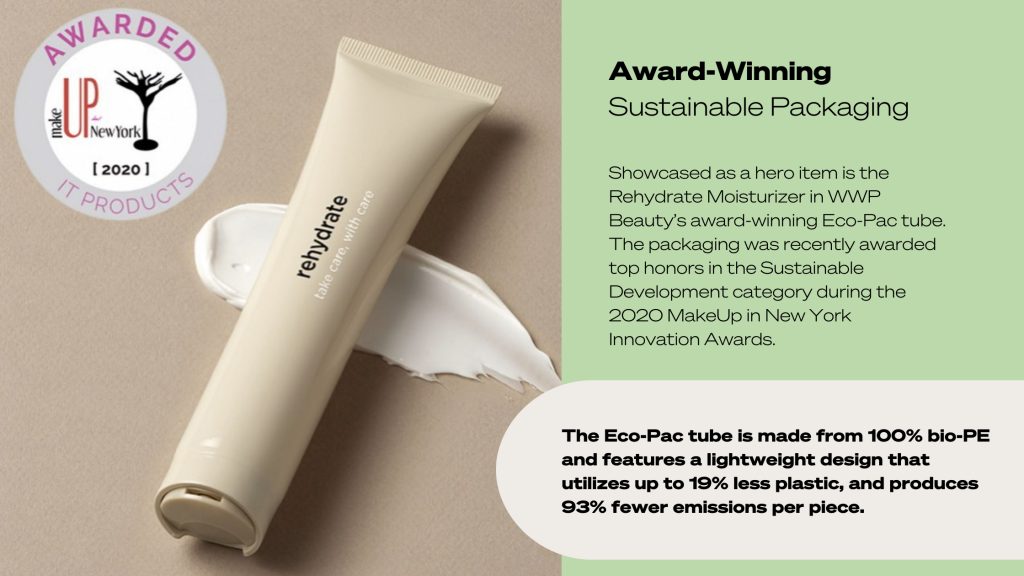 Also featured in one of WWP Beauty's newest packaging innovations is the Glow Effect liquid highlighter. This highlighter is showcased in the Side Effect Dropper; a package that was intentionally designed to elevate the user experience delivering a precise dosage of formula with the simple push of a button located on the side of the cap. This dropper can be tooled in a PCR material to increase its sustainability story. The formula itself creates an instant illuminated, all-over glow with highly reflective pearl pigments that don't settle into fine lines. Like many of the other pieces in this collection, this highlighter offers the performance of a color category product, with ingredients that provide skincare benefits.
Sexual wellness and intimate care are categories that were on the rise pre-pandemic and are currently still seeing an increase in demand. The collection's Intimate Massage Foam is an innovative, gel-like formula that can be used for massages, intimate areas and as an all-over body moisturizer. This formula delivers an instant dose of hydration and can be customized through the use of different essential oils. In addition to this product, other products that round out the collection include a gem-infused baked bronzer, fruity lip scrub, shimmer SPF foam and hand sanitizer.
Read more about this award-winning collection here: WWP Beauty Launches Intentional Beauty Virtual Collection (gcimagazine.com)
---